Service, Service, Service the three most important words in the metals business
Call us at 800.238.6085

Relationships make the difference. For 40 years Donnelly Metals' experienced sales staff has been helping Manufacturers, Distributors, Fabricators and Machine Shops find the metals they need at competitive prices. Call and let us help you find the right product for the job, anything from mild steel for that fabrication project to titanium rod for surgical devices. If you need it, we will get it for you.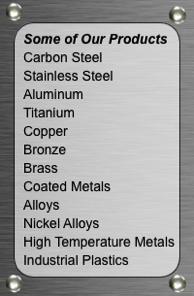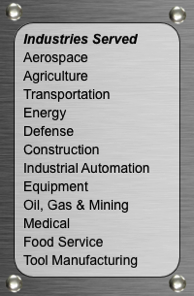 Testimonials
"I know when I call Donnelly Metals it's the only call I need to make."
- Charles, Nationwide Metal Service Center

"I personally want to thank you for the wonderful job you have done for me. Your service has been excellent. We always receive prompt replies, pricing is competitive and we know we can always count on you to deliver. You are very knowledgeable and have always steered me in the right direction. It is a pleasure to talk and work with you."
- Georgiann, Mining-Industrial breakdown repair shop

"Thanks! This is speedy service at it's finest."
- Susan, Industrial Manufacturing
We are proud that we are able to contribute to the manufacturing of goods made in the U.S.A.